OSRAM Opto Semiconductors has brought the light industry to another new milestone by introducing its Orbeos OLED panel, a unique light source that combines three main elements: low energy consumption, quality light, and elegant design. The Orbeos panel is practical and complies with the current generation's needs.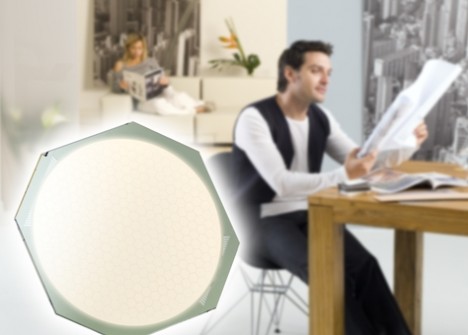 Weighing around 24g and measuring about 2.1mm in thickness, the Orbeos OLED panel has a round lamp surface of 80mm in diameter which offers a variety of application options such as illuminated surfaces or partitions, ceiling lighting, etc to be sued in different places including restaurants, hotels, offices, museums, or private homes. It has a warm white glow and is non-glare. The panel also contains no mercury and emits no UV or infrared radiation.
The Orbeos OLED panel produces quality and functional light while enhancing the aethestics of the overall lighting effect. It is a great tool for lighting engineers, interior designers, architects, geomancy masters and homemakers.