The leading manufacturer of Mac related hardware and software, OWC (Other World Computing) has launched its new pocket-sized 2.5-inch OWC Mercury On-The-Go Pro SSD (Solid State Drive) models, which the company claims as the lowest costing, portable FireWire 800/400 and USB 2.0 bus-powered SSDs on the market, transferring data at up to 100MB/s, compatible with Windows 98SE or later operating systems, Apple OS 8.6 to 9.2.2 and Apple OS X (all versions) including the latest 10.6 Snow Leopard.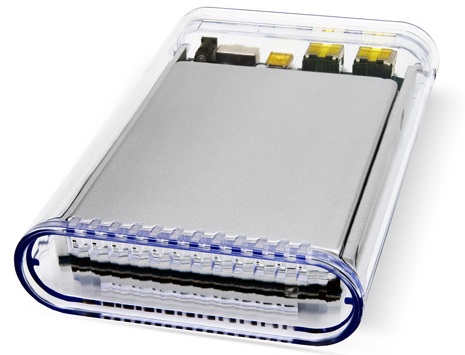 Highlights Of OWC's Mercury On-The-Go Pro SSD:
Latest Oxford bridge chipset and 64MB data cache
Up to 2.5X faster boot time and up to 120X faster seek time over conventional drives
Up to 4.5X more shock-resistance and up to 28 percent greater temperature operating range than conventional drives
Over 1.5 million hours of reliable usage – up to 3X longer use than conventional hard drives
No moving parts means no drive noise whatsoever
Clear, shock resistant polycarbonate acrylic case
Fully suitable for Audio/Video applications
Includes Carbon Copy Cloner, ProSoft Engineering Data Backup 3, NovaStor NovaBACKUP, and Intech SpeedTools Utilities
Dimensions: 3.5 (W) x 5.5 (D) x 1 (H) inches ; Weight: 2.25 pounds
"The Mercury On-The-Go Pro line has become synonymous with the highest level of performance available in a bus powered portable drive," said Larry O'Connor, CEO at Other World Computing. "It's a natural evolution of the line to continue our commitment to best-in-class performance by adding solid state options. Equally gratifying was meeting our commitment to offering this cutting-edge technology at the most affordable prices in the industry."
The new high-performance OWC Mercury On-The-Go Pro SSD that available in three variants of storage capacities – 64GB, 128GB and 256GB, are now available for approximately $280, $450 and $730, respectively.