Ozaki's has introduced new iCommand Controller for iPod shuffle 3G. With that, it will enable the common third-party headphones to work with third-generation iPod shuffle. It has integrated volume controls on one side and a multifunction play/pause/track button on the other.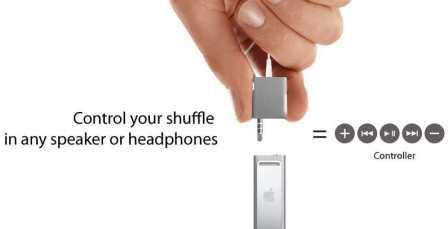 This glossy black adapter extends the shuffle by one inch, covering its power switch while extending its 3.5mm headphone port.
The iCommand is sold at $18. Get a closer look of this product in Ozaki website.