The Japan-based consumer electronics giant, Panasonic has introduced its new DMP-BD30 Blu-ray player with Final Standard Profile (Blu-ray Profile 1.1 specification) that adds several high-tech and enhanced features including Picture-in-Picture (P-in-P), which displays a second image in another window and Audio Mixing functionality to switch the sound between the main and sub windows.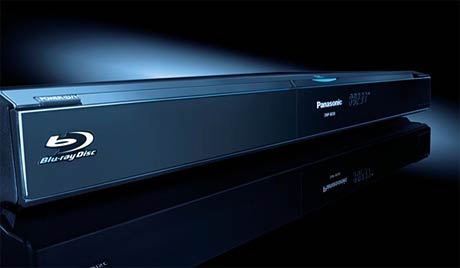 This latest 1080p Blu-ray device will incorporate a SD memory card slot for playback of high-definition content recorded in the AVCHD format as well as viewing of digital photos that stored in memory card. In addition, this high-def player also features 24fps playback, P4HD (Pixel Precision Progressive Processing), 1080p output, HDMI 1.3B for Deep Colour compatibility.
"The DMP-BD30 will contribute greatly to Blu-ray's mounting lead over the competing format. Panasonic's adoption of the Final Standard Profile adds a whole new dimension to the entertainment experience. For example, when the added value features inherent to the Final Standard Profile are incorporated into a Blu-ray movie, the viewer could have a myriad of entertainment options. One of the more intriguing aspects of the Final Standard Profile is the Picture-in-Picture feature that would allow the movie fan to access a variety of entertainment enhancements, such as having the director or an actor pop up to discuss a scene you are watching, or with an animated movie, you might see the actor performing their character's voice over, all while still watching the movie," said Gene Kelsey, vice president of Panasonic's entertainment group.
The latest Panasonic DMP-BD30 Blu-ray player will carry an MSRP of $499.95 but still have no words on its release date yet.