Previously we mentioned about Bluelock that can activate computer screen locking using Bluetooth technology, now seems that a similar concept has been deployed by Phoenix Technologies to be used to protect personal sensitive data on notebook automatically. Named as Phoenix Freeze, it is a new security solution targeted for those users that own Bluetooth capable mobile devices and notebooks.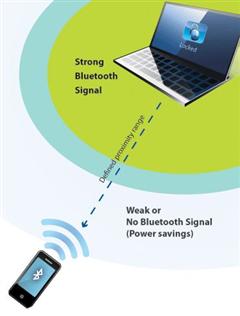 The mechanism behind is it is based on Bluetooth technology pairing that links both the mobile device and PC and when the link is dropped or interrupted after the owners leave the desk, it will trigger computer to lock automatically, preventing the rest from using the machine. When the owners are back with their mobile devices stay within the range of Bluetooth coverage, the PC will unlock again that make it a robust automated security solution for mobile users. Besides the basic functionality, users can even customize the utility so that it can put the PC into sleep mode besides the standard screen locking.
Currently Freeze is compatible with Windows Operating Systems such as XP and Vista and Phoenix promises to make it available for Mac users in short future.