Nowadays consumers are trying to move their PC platforms into living room as a multimedia center machine capable of displaying HD (High Definition) media contents streamed directly from internet service provider. In order to fulfill the requirements, PiixL Ltd, a London based company has announced the readiness of its upcoming EdgeCenter series targeted for high end consumer market. Named as EdgeCenter 3770, it is an ultra slim tiny form factor PC that can be mounted behind any flat screen TV to provide greater multimedia and visual experiences to end users in digital home.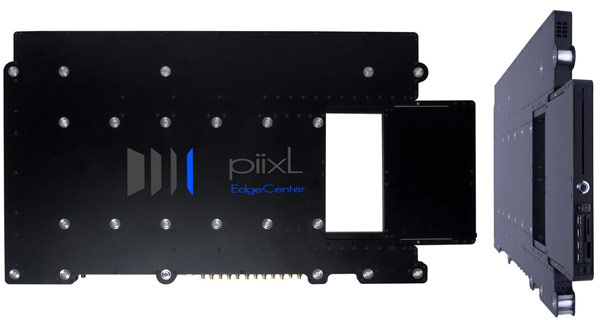 The EdgeCenter 3770 is powered by a Core2Duo processor (can be upgradable to Core i5 or i7) clocking at 3GHz which is more than sufficient to run any multimedia apps. Specifically designed with standard VESA mounting interface in place, it allows users to mount it directly into any LCD TV regardless of its brand and diagonal size (from 37 up to 70-inch) without any modification. In a merely 30mm thickness, it can fit well without increasing the whole LCD TV stackup and overall appearance. Besides, it is equipped with up to four TV tuners that can be used to receive digital broadcasting channels on the air. Other features include a discrete GPU, a 7.1 Audio streams as well as PowerLine technology that can be connected to internet to get HD contents streamed through electrical power socket without additional cabling for neat setup.
However, the sky high pricing may set you back. At a price of $2490 (or equivalent to $4043), it is just an 'entry level' specification and you may have to add significant more if core i7 processor specification is chosen.