Blu-Ray Player is increasingly gaining popularity in both PC and consumer electronics markets. While most of existing PCs and laptop still don't have built-in Blu-Ray playback capability, but in case you are looking for external solution for your existing PC system, here could be a good alternative that you can consider. Named as PX-B120U, it is a newly announced USB based external Blu-Ray player that enables a smooth HD media playback without the need of upgrading the whole system.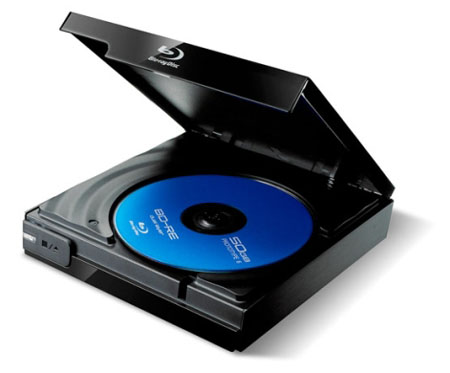 PX-B120U is designed in compact form factor and is quite convenient to be carried around. To ease up usability, it is powered solely by USB port that eliminates the need of external power supply. Technically, it is capable to provide 4-speed mechanism with ability to playback DVD +/-R, DVD +/- RW, +/- R DL, DVD-RAM and CD-R formats on top of Blu-Ray format. Only one drawback, there is no burning capability except media playback which is more than sufficient for average users.
Priced at $99.99, it is one of the most affordable Blu-Ray players in the market at this moment. Good thing is, the Blu-Ray player is also compatible to run and playback any DVD besides Blu-Ray format as a one-for-all external CD drive for portable laptop or PC. However, in order to enjoy full HD visual experience, the computer must be equipped with minimum hardware specification as well as a HD capable panel, potentially a 20-inch one (at least) to display full HD media necessarily.