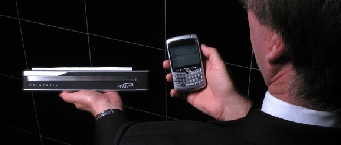 What option do you have if you want to print some urgent documents while you are traveling? Of course you can go to the Business Centre to do your printing if you stay in a hotel. However, not all hotels provide this service. To overcome printing on the road problem, an alternate solution for travelers or the traveling businessman is to bring a printer around. The new travel printer, Printstik PS950, created by Planon is one of the choices you can consider.

The Prinstik PS950 weights 1.5 pound and over 11" long. The printer is fully self-contained and is considered the smallest printer available in the market. The tiny size makes traveling with Prinstik PS950 easy and convenient. The Printstik PS950 runs on a rechargeable battery and uses custom thermal paper in 20-page cartridges. This small printer supports Bluetooth-enabled devices such as cellphones, digital cameras, laptop, PDA, handheld, etc and allows users to connect it and print wirelessly. The Bluetooth connectivity provides a simple, reliable cable-free printing connection of up to 100 meters (approximately 300 feet).
The printer performs up to three pages a minute at 200dpi. Since the printing process adopts thermal printing technology, users don't have to worry that there is liquid ink leak in their luggage or laptop bag. However, the printer's major disadvantage is it only allows users to print in black and white but not colour. The Prinstik PS950 costs around $350 together with a charger and a paper cartridge. Additional three-packs of cartridges cost $13 each online at Planon.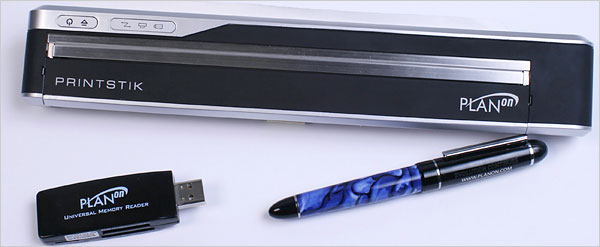 The Summary of PRINSTIK PS950's features:
– Bluetooth® connectivity, print from your laptop, smart phone or PDA
– Prints characters and graphics clearly (no smudging) – and no leaking ink
– Printing speed up to three pages per minute
– Pocket size – including a cartridge roll of 20 pages and battery
– Minimal moving parts for printing, designed ruggedly for portable reliability
– Little or no maintenance necessary, regardless of usage cycle
– Flexibility to adapt to common platforms
– Consumables are minimal, cost efficient