Ever since the lauch of PSP, there are many types of creative PSP accessories in the market. This Cobra Stand is an creative idea from Brando specially made for both PSP 2000 and 3000 series consoles.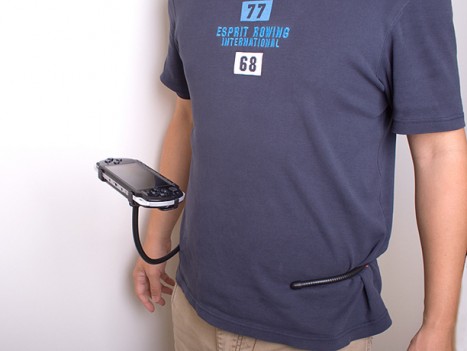 The Multi-shape Cobra Stand Bundle Kit comes in 2 stands, i.e. traditional vacuum hook stand and Multi-Shape Cobra Stand which serve different purpose. Traditional vacuum hook stand design that make easy to attach to any neat surface. Multi-Shape Cobra Stand has 92cm Long. You can easy to bend any shape as your need.
The kit is easy to install and 360 degree turnable, which allows user to change view angle easily. The Multi-shape Cobra Stand bundle kit is now available for $23 at videogame.brando.com.hk.