Carrying along a bulky briefcase loaded with proposal workings and rushing from one appointment to another can be a true nightmare for busy businessmen and professionals on the go. However, this nightmare will soon be over with the invention of paperless briefcase gadgetry like QUE proReader from Plastic Logic.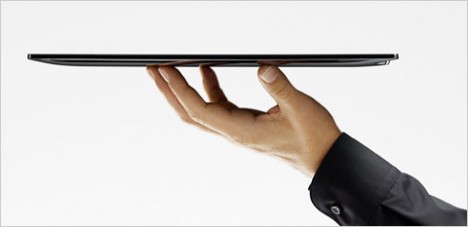 About the size of a regular piece of paper at 8.5 x 11-inches, the slender and lightweight touchscreen QUE proReader features all the necessary functions to enable professionals to carry out their work. Travelling professionals can show presentation slides, calculation work sheets, catalogues, brochures, write ups, etc to their clients digitally and conveniently instead of bringing a whole stack of printouts every time they travel. The QUE proReader has 3G wireless capabilities and it is able to connect to content and download wirelessly via Wi-Fi and AT&T's 3G network. Users can also download ebook, email, calendar events, newspaper, etc via the internet connection.
In short, QUE proReader has enhanced users' reading experience and also business performance tremendously. Even though it is a bit expensive compared to other e-readers – $649 for low-end models (4GB memory, Wi-fi and Bluetooth connectivity) and $799 for the premium model (8GB memory and AT&T's 3G connectivity) – it is worth the extra cost and investment.