The leading innovator and developer of wireless chipset solutions, Ralink Technology Corporation has announced the availability of its new leading edge RT3090BC4 Wi-Fi 802.11n plus Bluetooth 3.0 combo solution for notebook, netbook and high-volume consumer PC platforms, supporting the final 802.11n standard and Bluetooth 3.0 + HS functionality to deliver an unprecedented performance.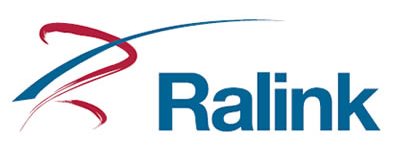 "Ralink' Wi-Fi solutions are featured in millions of desktop and portable PCs worldwide, as well as the entire ecosystem of WLAN products including retail networking devices," commented Dr. Horen Chen, President of Ralink Technology. "The RT3090BC4 WLAN/Bluetooth combo solution enables manufacturers to quickly move into the new Bluetooth 3.0 + HS era and increase revenues."
According to the company, Ralink RT3090BC4 802.11n/Bluetooth 3.0 Half MiniCard solution incorporates a sophisticated coexistence algorithm to ensure optimal radio coexistence between WLAN and Bluetooth. Reduces interference by dynamically adjusting WLAN and Bluetooth transmissions, and it can respond automatically to the presence and operating characteristics of nearby Wi-Fi Access Points, resulting in 80% faster WLAN throughput compared to competing WLAN plus Bluetooth combo devices for PCs.
"We are pleased to expand our partnership with Ralink into the fast growing mobile PC market," said Jean Huang, Senior VP of MSI. "With its advanced R&D and early investment in the 'next generation' of Bluetooth/Wi-Fi co-location technology, Ralink is far ahead of its competition with this first-shipping High Speed Bluetooth + 802.11n module for PCs. Once again Raink has demonstrated that it is at the forefront of the PC wireless components market, with high performance, reliable, and cost-effective Wi-Fi technology."