The global leading maker of high-end precision gaming and lifestyle peripherals, Razer Group has launched its new lightweight gaming grade mouse mat, named as Razer Vespula, which features an unique dual-sided design to offer gamers 2 distinct gaming-grade surfaces for suiting their preferred level of gaming glide – Speed Surface for faster mouse movements and Control Surface for ultra-precise movements and tactile feedback.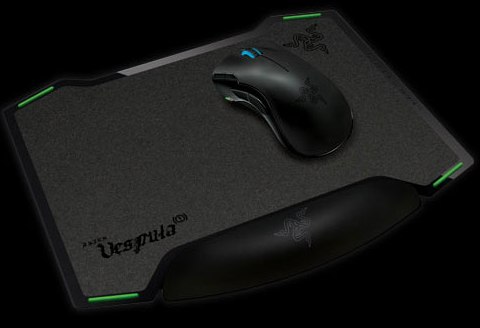 "The Razer Vespula was designed with gamers in mind that need a single solution for every game they play. Different genres call for different gameplays. The advanced technology in the improved dual-sided mouse mat gives gamers the choice of a smooth Speed Surface or a textured Control Surface, which delivers just that flexibility," commented Robert "Razerguy" Krakoff, president for Razer USA. "The Control Surface is great for gamers that use small, precise movements, while the Speed Surface is an ideal match for gamers that prefer large, sweeping motions."
Main features and specs of Razer Vespula:
Advanced dual-sided design for your individual needs
Non-slip, anti-reflective, abrasion-resistant hard coat
Enhanced tracking surfaces validated by professional gamers
Soft gel-filled memory conformance wrist rest protects your wrist from injury and fatigue, enabling extended gaming sessions
The new innovative dual-sided Razer Vespula gaming mouse mat which measures 30 (L) x 24 (W) x 0.4 cm (H) is now available for about $35.