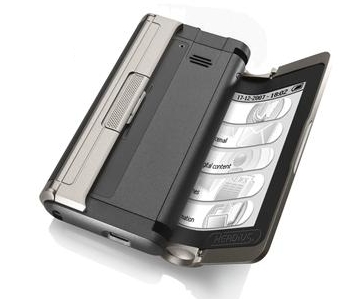 The rollable display presented by Polymer Vision at CES 2006 has finally in production. The 5-inch (13 cm) rollable display, Readius, is the world's first display that can be fold out when users want to do e-reading such as reading emails, news, e-books, e-magazine, blogs, e-documents, etc and fold back into a gadget which is about the size of a mobile phone when it is not in use. The mini pocket size device can fit into a pocket and it is convenient to bring around.

With Readius, users can enjoy the fun of e-reading with a sizeable screen. Meanwhile, this pocket size device can also make phone calls by connecting it to the internet using the third-generation mobile phone networks with high data speeds. Users will be able to set up their email accounts, news sources, podcasts, audio books and blog feeds at home on their computer, and the data is then pushed to the device whenever it is updated. The only drawback of this device is the display still in black and white.
Polymer Vision, spun out of Philips has yet to announce the cost of this device. However, it said that this device would be comparable to a high-end mobile phone.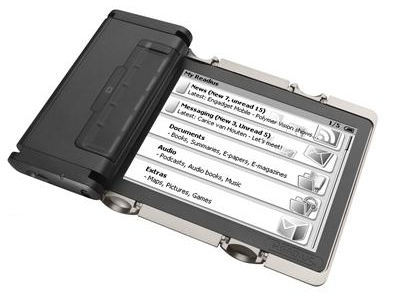 Readius with rollable screen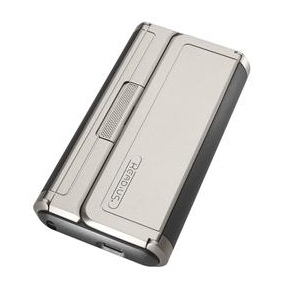 Readius is about a pocket size