iPhone Dev Team is on course to jailbreak one of the last popular Apple portable devices that haven't been jailbroken yet – iPod Touch 2G. So far, QuickPwn and PwnageTool can be used to jailbreak classic iPhone 2G, iPhone 3G and classic iPod Touch 1G, but not the new generation iPod Touch 2G. In fact, even Yellowsn0w has been released to unlock iPhone.

Redsn0w iPod Touch 2G jail breaking utility hasn't been released yet, as iPhone Dev Team is still busy refining the jailbreaking process, as the jailbreaking process is deemed to be far too manual to be useful to most people. Currently, Redsn0w jailbreak has to be applied via tether every time the iPod boots to remove and bypass the Apple iPod kernel signature check. Once jailbroken iPod Touch 2G is loaded, Cydia and Installer will be available.
Although Redsnow is not yet available, iPhone Dev Team has released the screenshot of jailbroken iPod Touch 2G together with a demo video to demonstrate how Redsn0w is used to jailbreak the iPod.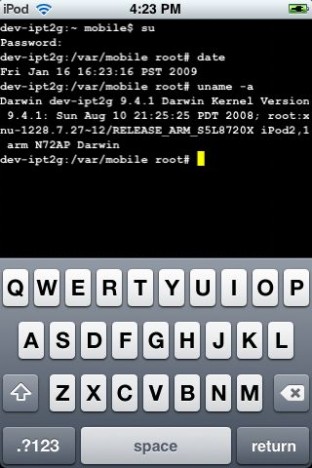 Two videos have been released in relation to the Redsn0w. First video shows how jailbreaking is been done to jailbreak iPod Touch with Redsn0w, while the second video answers some questions that iPhone Dev Team received after the demo of Redsn0w.
Update: redsn0w has been released.