If you love thing with retro design, you're going to love this USB microphone, a retro inspired microphone. It is a little more bulky, but it's worth it to get the overall retro look.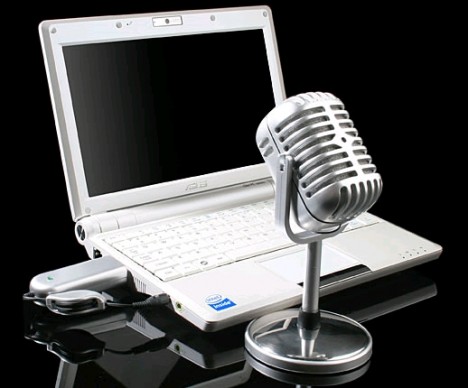 The microphone uses radio-frequency identification, so you can move about the room with it within three meters range. You do not have to worry about tripping over any wires when you are wandering and making a fool anyway by singing into it.
It supports Windows XP, Vista and Mac OSX, and does not require drivers for either XP or Vista. The microphone measures 80 x 80 x 160mm and has a On/Off button directly on it.
The USB Retro Wireless Microphone is sold at USB Brando website for USD$29.
Features:
Supports Windows XP, Vitsa, Mac OSX
On/Off button design
No driver require for Windows XP/Vista
Dimension: 80 x 80 x 160mm (approx.) (Microphone)
Weight: 149g
Radiator (Microphone) Specifications:
Working Voltage: DC 9V
Electric current: <1.2mA
Frequency: 98 MHz
Radiator Power: 80 mw
Radiator Distance: 3m
Receiver Specifications:
Working Voltage: DC 5V (from USB)
Sensitivity: 5 V
Singal to Noise Ratio: 50 db
Harmonic Distortion: 1% (AF= +/- 22.5 Hz)
Audio Frequency Output Power: 50mW
Audio Frequency Band Width: 125 ~ 12000 Hz
Package Contents:
USB Retro Wireless Microphone
USB Receiver Cable
9V Battery