Pause TV, as the name mentioned provides the capability for the user to pause or rewind any moment of the TV programs in the middle of TV broadcasting. It could be the next TV technology that people are looking in their Digital Home. As the broadcasting program is running in real time, it is especially useful when user could rewind or pause the channel at any single time without needing to get the personal video recorder (PVR) sitting on top of the TV.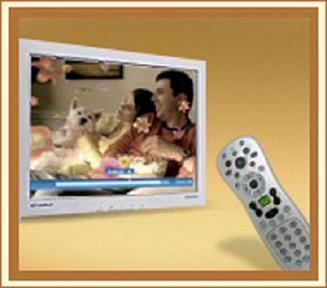 However, it will not able to record the full movie as what can be achieved by PVR but just able to replay some of the recorded clips or pause it. The reason is it is not equipped with huge hard disk like PVR but instead, only comes with flash memory that built into the TV circuit board itself.
One of the manufacturers, Magnum Semiconductor is already working on Pause TV reference design. They are still looking for several options of flash memory due to different consideration factors. The most important factor would be the memory life span expectation, by considering that TV would have longer life span as compared to flash memory. How to prolong the memory life span could be a challenge for them.
Another concern is on the market demand fundamental issue. As some of the features are already available in current PVR, how to persuade consumers to abandon their existing PVR and pay extra USD50 for the additional feature in Pause TV is also questionable.
By looking into this, if the manufacturer could implement a pluggable external flash through USB2.0 host interface and market the TV product as "Pause-TV ready", it could provide much flexibility to either upgrade or replace a new flash. However, feasibility study is needed before the actual implementation could be done. Analysts foresee that the Pause TV will be available by early of 2008.