As the aging population is growing rapidly, the creative Japanese has created a small humanoid robot that can lead the elderly to do some simple and low-impact exercises to ensure they get enough physical therapy and stay in good health/shape. Weighing only 15.5 pounds and 24-inches tall, the cute and funny robot, Taizo, with its white suit looks a bit like a snowman. This white Taizo has 26 joints in its body which allows 30 different moves for simple calisthenics, mostly sitting down.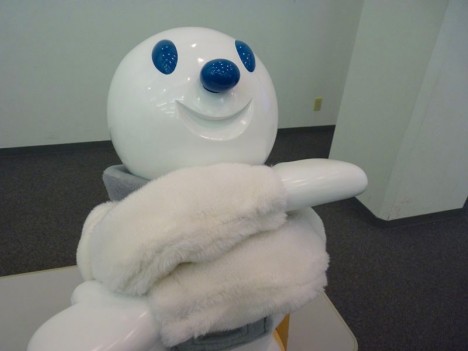 Taizo features the voice recognition function which allows him to recognize some simple voice commands. This exercise gadget can be connected to an external computer via Bluetooth or wireless LAN. It is powered by a chargeable battery which can last for about two hours after a full charge.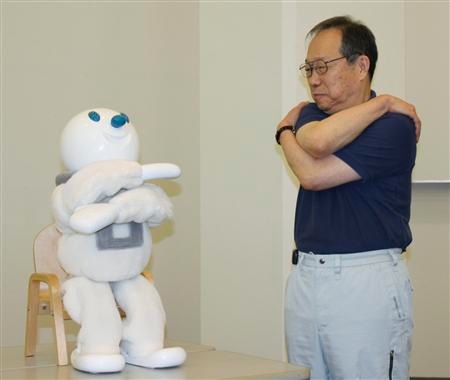 A concept such as Taizo might be useful in countries like Japan where the aging population in rapidly growing and the cost is high to secure a professional coach or therapist to lead the aged group. However, even though the tiny robot can go through the motions perfectly, the scientist has probably forgotten the most fundamental needs of the elderly which a robot cannot offer, that is the basic human touch. The robot cannot coax, encourage or motivate the elderly to do the exercises, thus lowering its effectiveness.