Rude Gameware has officially announced the upcoming launch of its new Fierce Laser Gaming Mouse V2, which combines a powerful 5000 DPI laser engine with lightning-fast 1 millisecond response time to suit the hardcore gamers' needs.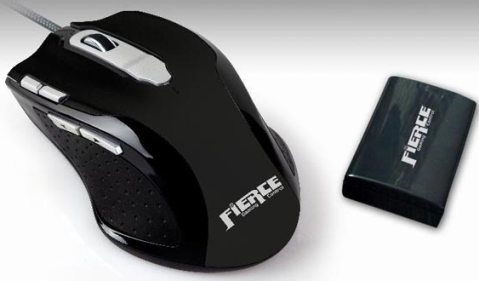 "We wanted to give gamers a greater competitive advantage," commented Michael Epstein, Chief Rude Officer. "Don't ask us how we did it. Just know you'll see a big increase in your performance, while maintaining plausible deniability if you're ever questioned about how you achieved such great results."
Key features and specs of Rude Gameware Fierce Laser Gaming Mouse V2:
1000 Hz polling with 1ms response time
Internal memory to save your modifications
Seven independently programmable buttons and macro recording support
Gold-plated USB connector for optimal conductivity
On-the-fly sensitivity DPI adjustment, without the need of driver
Zero-acoustic ultra smooth Teflon feet
Rude Gameware's Fierce Laser Gaming Mouse V2 that incorporates a LED DPI indicator is scheduled to be available in coming February for a SRP of $49.95.