If you love to bring along your iPhone 3G for communication or music listening while exercising, RunKeeper will be a good addition to the phone's program list. RunKeeper is an application built for the new 3G iPhone that uses the built-in GPS in the device to enable runners, cyclists, hikers, walkers, etc, to track their running, cycling, walking, and hiking and other outdoor fitness activities.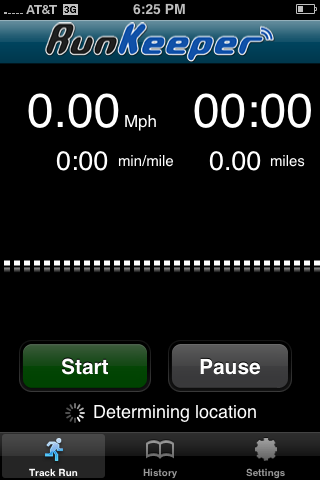 RunKeeper will record information such as duration, distance, pace, speed, elevation and path travelled on a map. RunKeep records and maps the activity routes using GPS, and then user able to share his or her fitness activities and progress online with friends. With latest version, RunKeeper now features mapping on the device for both historical and current runs, where user can see where he or she is during an activity without leaving RunKeeper.
RunKeeper has been free for a while, but the developer now decides to make RunKeeper available in two editions – RunKeeper Free which is ad-supported and RunKeeper Pro which is ad-free, but costs $9.99.
As part of reward for initial users who paid for RunKeeper when it first came out in August, the developer has decided to make RunKeeper Pro free for first 24 hour when the RunKeeper Pro goes live. Good news is that the RunKeeper Pro free license giveaway is also open to everyone in general public during the first 24 hours of launch, which falls on January 14, 2009.
To grab a copy of free license for RunKeeper Pro and download to your iPhone 3G, run iTunes and then go to iTunes AppStore to search for RunKeeper Pro or visit runkeeper.com for direct link.