Samsung, one of the leading memory chip vendors has just announced its plan to produce 512MB PRAM (Phase-change memory) chip with mass production volume by June this year. The next generation memory technology has combined the advantages of both the NAND and NOR flash memory that make it a more powerful memory module suitable for both consumer and industrial usages.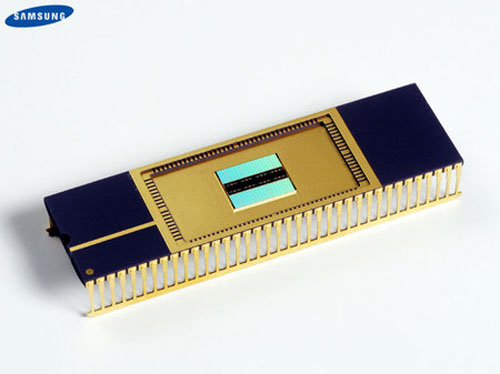 The mechanism behind is it is based on the nature of chalcogenide glass that changes states between crystalline and amorphous when heated up or cooled down which could affect the electrical resistivity to be used to store data bits. With this characteristic, it features an ultra fast random access speed of NOR flash while at the same time able to keep the data permanently like what NAND memory does. Theoretically, the Korean memory manufacturer estimates that the next generation memory will be 30 times faster than conventional flash memory and surprisingly, it is far more reliable to be able to hit 10 times the life span of normal flash memory.
No price information is being available yet, the shipment will commerce immediately by June and we should expect some migration activities from existing to next generation memory technology especially in mobile market where performance and design space are at great concerns.