The South Korea consumer electronics giant, Samsung has announced that they will introduce a new low-power, high-performance chipset for use in portable and home HD radio receivers. According to Samsung, the low-power, high-performance chip will be capable of supporting all current and planned HD Radio technology features. This HD radio chipset is being designed using advanced technology and features a System-in-Package (SIP) module and a CMOS, mixed-signal single-chip tuner, making it small enough for use in HD Radio-enabled mobile phones, portable media players, portable navigation devices, table radios and home A/V systems.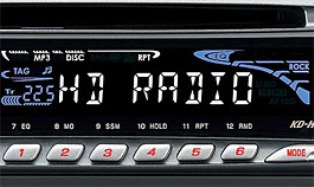 "The HD Radio receiver market has begun to take off, driving important production volume today and indicating tremendous potential in the HD Radio chip market in the future. We are excited to be working with iBiquity on the development of this next generation chipset," said Jungsuk Han, Samsung spokesperson. "We believe the combination of the chip's low cost and high performance capabilities will enable us to make a profound impact on the marketplace for HD Radio products. Additionally, the low power and small footprint of our solution will help bring HD Radio technology to mobile phones and portable media players."
Samsung anticipates that samples of the chipset will be available before the end of the 2007 with production anticipated for the first quarter of 2008.