The famous Italian designer Giorgio Armani has partnered with Samsung to develop a line of high-end electronic products including cell phones and (liquid-crystal-display) LCD TV. According to the company, the Armani-designed handset will be the size of a credit card and 10.5 millimeters thick.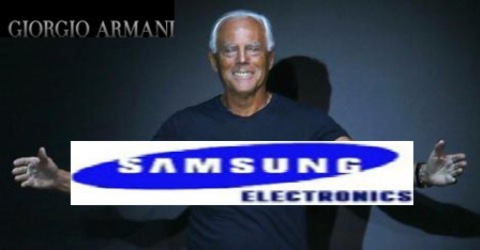 "We make as much of a personal statement with the mobile phones that we carry or the televisions that we have in our living rooms as we do with the shoes and bags we wear or the furnishings we choose," said Giorgio Armani.
"Today's increasingly style-conscious consumers demand products that combine modern design with optimum performance and functionality. This powerful partnership will match great design with leading technology to ensure that performance is as impressive as appearance," said Yun Jong-Yong, Vice Chairman of Samsung. The Armani-Samsung mobile phone will be announced at Giorgio Armani fashion show in Milan, Italy while the Armani/Casa-Samsung luxury LCD TV will be unveiled in coming January 2008.