The innovation leader in consumer electronics design and technology, Samsung has announced the launch of its two new home theater sound bars – Samsung HT-BD8200 and HT-WS1, aiming to provide users a powerful home theater experience.



Key Features Of Samsung HT-BD8200:
Built-in Blu-ray player with Full HD 1080p playback and virtual 5.1-channel surround sound
Wireless subwoofer provides superior blend of effective audio performance
Samsung's Touch of Color (ToC) design
Samsung's Smart Volume technology for automatic volume level adjustments
Plays BD-Live (Profile 2.0) interactive features and access Netflix or Pandora music services
802.11 b/g/n Wi-Fi
Measures just 2.6 inches deep
"Samsung's HT-BD8200 and HT-WS1 combine to offer a no-compromise solution for consumers who want to outfit an additional room with a powerful surround sound," said Reid Sullivan, senior vice president of Audio/Video and Digital Imaging Marketing at Samsung Electronics America. "There's simply no better value for those seeking to minimize space from their home theater set up. With virtual surround sound, both products create convincing 5.1 audio without the complex wiring of a 5.1 system."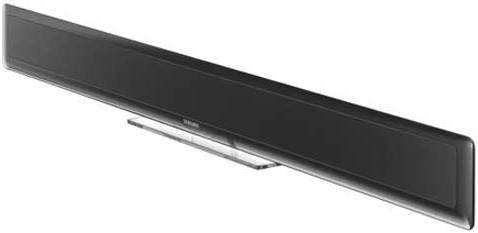 Key Features Of Samsung HT-WS1:
260W 2.1 setup with a wireless subwoofer
Included wall-mount bracket for added convenience
Available in alluring ToC charcoal grey and ToC red
The new Samsung HT-WS1 is expected to hit the market by April 2009 for about $350, while the Samsung HT-BD8200 will be available in coming July for about $800.