Samsung has unveiled a new mobile hard drive which called as Spinpoint M7 that equipped with a shock operation tolerance of 400G/2ms. The hard drive has been enhanced with a hardened shell that reduces the likelihood of the drive skipping.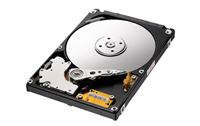 Beside that, the new drive also consumes less power by about 25 percent and able to provide 18 percent faster reading than the normal hard drive. In addition, it spin at 5400 rpm and featured with 8MB buffer.
The Spinpoint M7 drive is available in 500GB, 400GB, 320GB and 250GB, and is expected to start shipment before end of April for Europe and North America.