Memory technology is moving fast with more and more motherboard starting to support DDR3. Similarly for Samsung, the famous Korean based memory maker has just announced its readiness to mass produce low-power DDR3 devices with 4Gb (Gigabit) memory technology targeted for server market.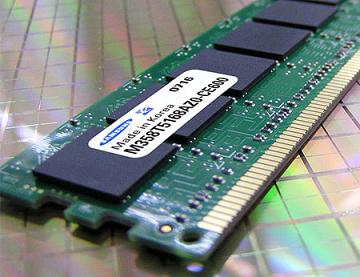 The new memory module will be based on 40-nm process technology which is low in power consumption compliant to new Energy Star specification ideal for greener environment. And with its 4Gb configuration, system integrator can enjoy a 32GB memory capacity per module, doubling what can be provided by 2Gb memory configuration. Typically, a memory module based on 60-nm 1Gb DDR2 will consume around 210W, and the new 40-nm based 4Gb DDR3 can get down to as low as 36W, which is around 10 percent saving in terms of total energy cost in average server system. And more importantly, it will able to scale more intensively with high performance and sufficient memory capacity to support high demanding server application as well as mainstream notebooks.
No pricing and exact availability yet, the new DDR3 memory module will be available in both 16GB and 32GB RDIMMs and a relatively smaller 8GB SoDIMMs. As opposed to DDR2 that requires higher supply power, the new DDR3 module can be used with either 1.35V or 1.5V and we should foresee more transition as its price has already started to drop as a replacement for DDR2 memory module.