The world's largest supplier of flash storage cards, Sandisk Corporation has announced the availability of its new 16GB microSDHC and Memory Stick Micro (M2) mobile memory cards, which the company claims as the world's largest removable storage capacity for mobile phones.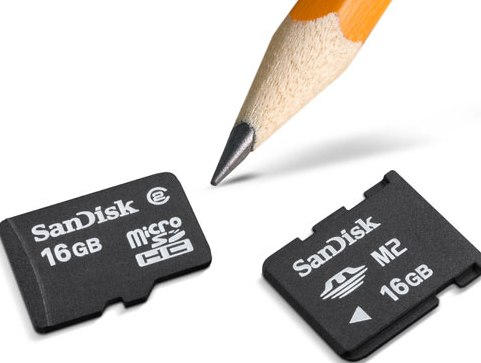 "Handsets have become far more than just phones – they've become mobile jukeboxes, mobile offices, even mobile movie theaters," said Avi Greengart, Research Director for Mobile Devices at Current Analysis. "Flash memory cards have increased in storage capacity, but even an 8GB card may be too small for anyone with GPS map data, a few movies, a game or two, a presentation file and other applications. There is an acute need for more mobile storage capacity. 16GB gives consumers the ability to carry their digital content with them and still have room to do more with their mobile phones."
The Sandisk's 16GB microSDHC (MSRP of $99.99) and 16GB Memory Stick (M2) Micro (MSRP of $129.99) mobile memory cards are expected to be available at Best Buy Mobile stores and Verizon Wireless stores by October 2008.