The largest supplier of flash storage cards in the world, SanDisk Corporation has introduced its new Sansa slotRadio player for casual music consumer, which comes bundled with a slotRadio music card pre-loaded with 1,000 songs handpicked from Billboard charts that include wide variety of genre-themed playlists, aiming to offer users an uniquely uncomplicated portable digital music experience.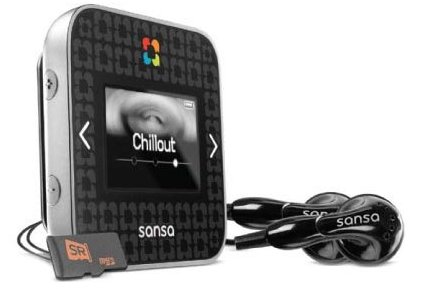 "slotRadio's unprecedented simplicity will have even the most time-pressed music fans enjoying a huge range of music in no time," said Daniel Schreiber, senior vice president and general manager of SanDisk. "1,000 handpicked songs in your pocket with zero downloads makes enjoying digital music easier than ever. Never before has music been this accessible."
According to Sandisk, the Sansa slotRadio music cards that created to be interchangeable with any slotRadio player will also be compatible with Sansa Fuze line of MP3 players.
"slotRadio dramatically lowers these barriers, offering a genuine alternative to existing options," said Noam Kedem, vice president of product management, SanDisk. "This makes slotRadio a perfect player for the pressed-for-time mom, the harried traveler, the can't-stop-now fitness fanatic, as well as anyone who just wants to kick back and discover new songs, or re-discover a timeless favorite."
The stylish and compact Sansa slotRadio Player that features built-in handy belt clip, FM radio and 1.5-inch OLED screen is expected to be available by early 2009 for $99.99. In addition, users also can purchase additional 1,000 song, genre-specific and themed slotRadio card for $39.99.