With the increase demand and popularity of HD (High Definition) resolution media files, SD Association sees the needs to have a much higher transfer rate to be defined for both its SDXC and SDHC card types besides catering for higher storage capacity. And just two days ago, the SD Association has announced a new indication symbol for the high speed performance targeted for HD and real time media recording.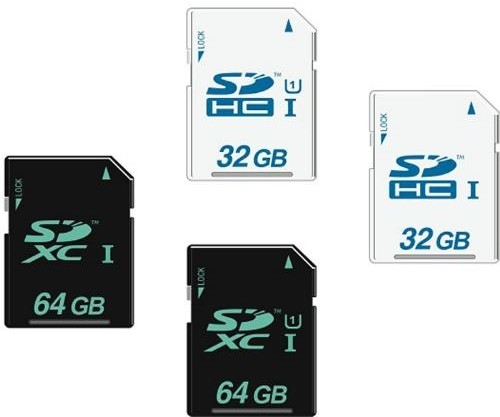 Now the high performance SDHC or SDXC cards will be associated with an Ultra High Speed I (UHS-I) logo printed so that it allows consumers to easily recognize and pick whenever a high performance storage card is needed. With compliant to UHS-I, the interface guarantees a theoretical maximum transfer speed of up to 104MBps, which is more than four times faster than typical SD cards capped at maximum of 25MBps. Obviously, this will able to promote real time HD video recording and continuous RAW images shooting without long latency experienced with conventional SD cards.
Good news is, UHS-I bus interface will be backward compatible but in order to enjoy such a great performance boost, both memory card and its host interface must be UHS-I compliant. No detailed information on when will it be available or how much additional cost as compared to conventional SDHC or SDXC cards, but this is definitely a great milestone to hit with specification definition first followed by actual products availability soon.