Typically, e-dictionary is mostly designed in clamshell or ultra mini sized laptop but the recently announced e-dictionary from Sharp may give you a fresh look. Named as PW-AC10, it looks more like a smartphone design but in actual fact users will not able to make call other than for dictionary purpose.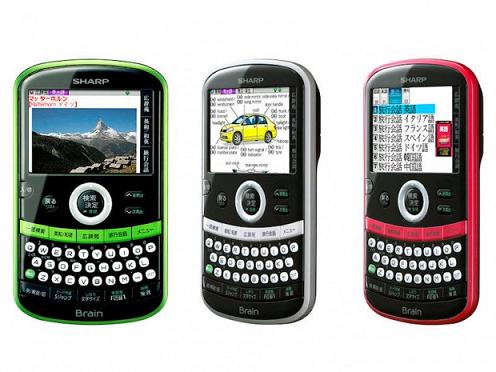 Measured at 118.6 x 68.6 x 18.8mm, PW-AC10 is claimed to be the most compact form factor e-dictionary with color screen in the industry. With its 2.4-inch QVGA screen displaying 320 x 240 resolution, it can display graphics well for explanation besides pure text that could be too simple and boring. On top of these, its QWERTY hard keyboard simplifies the text input method especially suitable for those that get used to hard keyboard input like Blackberry and other smartphone devices. Impressively, it can support twelve different countries dictionary and phrase conversion such as from English-to-Japanese, German-to-Japanese, French-to-Japanese and etc.
Weighing at merely 97gram, the product is quite handy and can be fit well into pocket as a great companion while traveling around. Available in red, green and white color, PW-AC10 will be commercialized on August 8 in Japan market and at suggested retail price of $150, it is quite affordable for frequent travelers and even students. However, it could be a bit redundant for professionals or business executives that can rely on their smartphones pre-installed with multi-language dictionary apps while on the move.