The worldwide developer of innovative products and core technologies, Sharp has introduced its new AQUOS X Series of LCD TVs including 46, 42 and 37-inch panels that are just 34.4 millimeters (1.35 inches) thick at the thinnest part.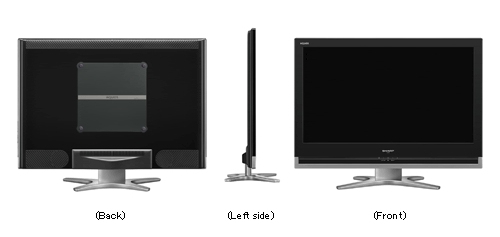 Major Features Of Sharp AQUOS X Series:
Full HD (1,920 x 1,200) resolution
450 cd/m2 brightness
TV contrast of 15,000:1 and 12-bit BDE (Bit Depth Expansion) color value rendering deliver Smooth Image Quality
All models feature double-speed (120-Hz frame rate conversion) full-HD LCD technology for superior fast-motion image processing.
Industry's thinnest profile at just 3.44 cm thick
Thin-profile 3-way 8-speaker system and 1-Bit digital amplifier.
The new Sharp AQUOS X Series will go on sale in coming March but no words on its price yet.