The American satellite radio company, SIRIUS XM Radio has launched the next generation Dock & Play satellite radio – Starmate 5, which the company claims as the first satellite radio enabled for A La Carte channel selection, playing over 130 channels of SIRIUS programming, including 100% commercial-free music, talk, sports, news, comedy as well as entertainment.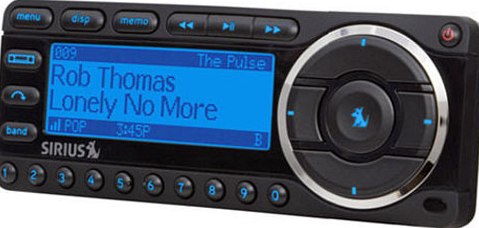 "We are pleased to launch the first-ever satellite radio enabled for A La Carte channel selection," said Bob Law, Group Vice President and General Manager, Aftermarket Division, SIRIUS XM Radio. "The Starmate 5 Dock & Play radio reinforces SIRIUS XM Radio's promise to give consumers more programming and pricing options."
Highlights Of Sirius Starmate 5:
A La Carte channel selection or "The Best of XM" and other programming packages
Blue wide-screen display for easy viewing and use
FM transmitter or stereo audio output connecting to any vehicle's radio
SIRIUS Replay – Pause, rewind and replay up to 44 minutes of live satellite radio
FM preset function – Store the best FM frequencies in the area
30 presets – Enjoy fast access to favorite channels
S-Seek Alert – Don't miss favorite artists, songs and sports
One-Touch Jump – Jump to favorite channels or local traffic and weather
Universal docking capability – Add accessories to enjoy in the home, office or additional vehicles
The new Starmate 5 satellite radio is now available at Best Buy, Crutchfield, RadioShack and regional retailers for about $130.