The holding company for two satellite radio services (Sirius Satellite Radio and XM Satellite Radio), Sirius XM Radio, Inc. has announced its first in-car device that able to receive live satellite radio using an iPod touch or iPhone, named as XM SkyDock, which features built-in XM tuner (controlled by XM SkyDock App) and SIRIUS XM's patent-pending PowerConnect technology to simplify Do-It-Yourself vehicle installation, allowing users to enjoy live XM and "The Best of SIRIUS" through their existing vehicle audio system, compatible with iPod touch (1st generation and 2nd generation), iPhone, iPhone 3G and iPhone 3GS (running iPhone OS 3.0 or later).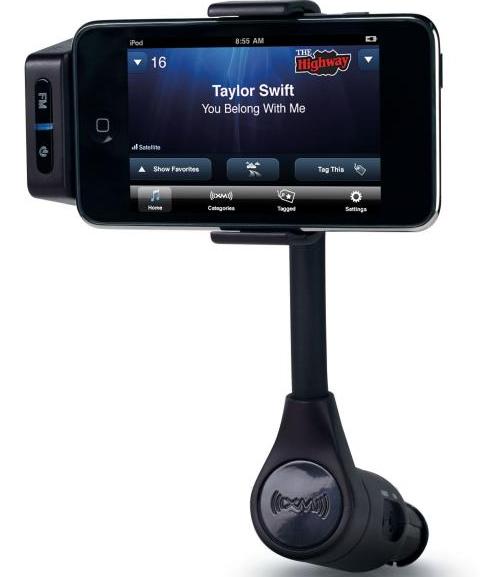 "XM SkyDock will allow millions of users to add live SIRIUS XM Radio capability to their iPod touch or iPhone while in their vehicle," said Bob Law, Group Vice President and General Manager, After Market Division, SIRIUS XM Radio. "XM SkyDock makes their favorite programming from XM and 'The Best of SIRIUS' available to iPod touch and iPhone users anywhere they drive, coast to coast."
According to SIRIUS, XM SkyDock is a perfect companion to SIRIUS XM Premium Online App, which allows subscribers to receive SIRIUS XM's Premium Internet service using their iPhone and iPod touch while they are out of the vehicle and on-the-go, at home, or at office.
SIRIUS's XM SkyDock that also charge iPod touch or iPhone while listening to satellite radio will hit the market in fall 2009 for about $120, while the free XM SkyDock App is scheduled to be available on the App Store at the same time.