The personal audio company dedicated to creating "music in tune with you," Sleek Audio has announced its new Sleek Audio CT6 Custom wireless earphones, which the company claims as the first custom tuned, wireless compatible earphones that utilize Kleer's CD quality wireless technology, offering groundbreaking performance, comfort and ESC (Environmental Sound Control) that able to eliminate up to 35db of external noise.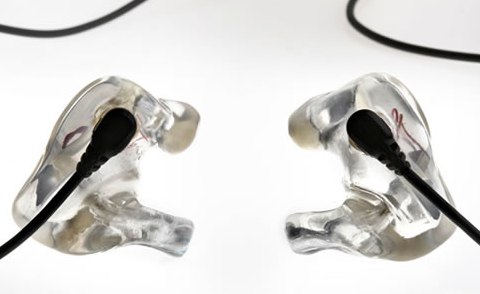 "Our engineers and product developers have made tens of thousands of custom hearing instruments, and the CT6 is designed to offer anyone from the most adamant audiophile or musician to the frequent flyer and music lover crystal clear sound quality and comfort," said Mark Krywko, CEO of Sleek Audio. "We went beyond creating a hand-made earphone and inserting a speaker. We've improved upon our previous custom model with new designs and still custom tune each earphone for our customers. If they need a little more on the low end because they play the bass guitar or they want it completely neutral for 'critical' listening enjoyment, we can do that for them."
"By taking into account the uniqueness of not only the ear's external shape, but more importantly its internal acoustics we can offer the same level of performance customers typically pay three times as much for," added by Krywko.
The price and availability of the new upgraded Sleek Audio CT6 Custom wireless earphones have yet to be announced.