Smartfish Technologies has just announced the launch of Smartfish Engage Keyboard with Anti-Fatigue Comfort Motion, which the company claims as the world's most intelligent ergonomic keyboard that designed to prevent Repetitive Stress Injury (RSI) by learning your typing style and automatically subtle adjusts your hands and wrists position, providing users the most comfortable computing experience.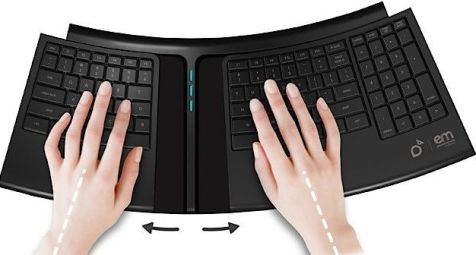 "Most so-called 'comfort products' tend to differentiate themselves through radical forms and shapes, but they still limit movement by placing the hands and wrists in a static position," commented Dr. Jack Atzmon, President and CEO for Smartfish Technologies. "Engage ensures movement in the user's typing experience which is crucial for increasing flexibility, circulation and alleviating stress and pain."
The new compact, sleek Smartfish Engage Keyboard that compatible with PCs (Windows XP, Vista and Windows 7) is now available at www.getsmartfish.com for about $150.
Watch the intro video for Smartfish Engage Keyboard below: