Sleeping next to a snorer is no fun. It could lead to the loss of valuable resting time, bad temper in the morning and strained relationships. Many gadgets that alleviate snoring exist in the market. SnorePro is a new biomedical device introduced by HBI to reduce snoring.
Similar to the acupuncture wristband for insomniacs introduced by HBI recently, SnorePro can be worn on the wrist to give snorers a nudge when they snore. Running on batteries, the device uses the Dynamic Snore Detection Technology to detect snores and activate a digital pulse which functions like a gentle nudge

So, instead of the sleeping partner being awakened by snores and having to nudge the snorer to change his/her sleeping position, SnorePro does the job and gives everyone a good night's sleep. What's even better is that the digital pulse is believed to be beneficial in the long term to train the snorer's body to change sleeping positions automatically and eliminate snoring altogether.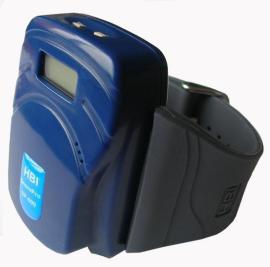 The built-in LCD screen in SnorePro will display user's snore history and monitor external factors which cause snoring such as sleeping position, drinking or smoking. The device has also been built with an adjustable threshold of snore intensity to prevent a pulse from being wrongly triggered due to background noise. There is even a discount during the three-month launch period. Originally sold at $119.99, Snore Pro will be available at $99.99 during this period.