Sony Electronics has announced its third generation of internal Blu-Ray drive BWU-300S for the computer. The Drive can burn 25GB disc in around 15 minutes and writing a dual-layer 50GB in between 30 minutes. Beside that it also able to support writing in various types of media such as DVDs at up to 16X, CDs up to 48X, DB-RE media is at 2X and "old" media DVD-Ram recording.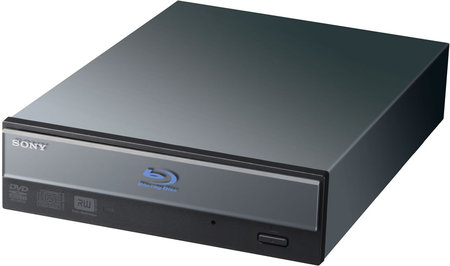 The drive is fully supported by Adobe Encore CS3 software, now included with Adobe Premiere Pro CS3, Sony Vegas Pro 8 and DVD Architect Pro 5 software. As such, it provides another option for video production professional for outputting high-definition video on a Blu-ray Disc with MPEG-2 or H264 compression. The BWU-300s will be available at next month for the price of $400.
For easy installation in desktop PC, it come with Serial ATA (SATA) interface and a standard 5.25 inch form-factor.