Looking for an easy, convenient solution to transfer your precious memory into DVDs? Sony has concerned of your needs with the next-generation multi-function DVDirect DVD recorder, named as Sony DVDirect VRD-MC6, which able to transfer both SD and HD videos and digital photos to DVD discs without the need of a PC, featuring large 2.7-inch LCD screen for previewing video or up to 6 digital photos at a time.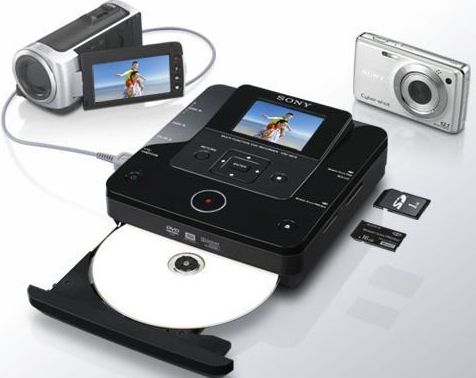 In addition, Sony DVDirect VRD-MC6 can also transfer AVCHD quality videos to DVD while connected directly to Sony Handycam (hard drive or Memory Stick media-based), incorporating Digital Video (i.LINK/FireWire/IEEE-1394), Composite Video inputs, USB and built-in card reader that supports Memory Stick, Memory Stick Pro, Memory Stick Duo, Memory Stick Pro Duo, SD/SDHC and xD-picture memory media.
"Many customers still have their old home movies on tapes and are looking for an easy solution to archive their personal digital imaging content on DVD discs," said Shige Nakayama, manger of the DVDirect business, Sony. "With the larger built-in LCD color screen in a smaller body, the new DVDirect model makes it easier for customers to transfer the content to DVD discs for archiving, enjoying and sharing with family and friends."
According to Sony, 4.7GB DVD+R/+RW disc can record up to 6 hours of SD video, up to 95 minutes of AVCHD video or up to 2,000 digital photos.
The new Sony DVDirect VRD-MC6 that maintains Dolby Digital 5.1 surround sound, as well as 4:3 and 16:9 aspect ratios with compatible camcorders is expected to hit the market in coming September for about $230.