If you prefer Sony brand e-book reader, here is a piece of good news for you. Just recently, the Japanese consumer electronics maker has slashed its price of all the three models of its e-readers to make them more affordable to public.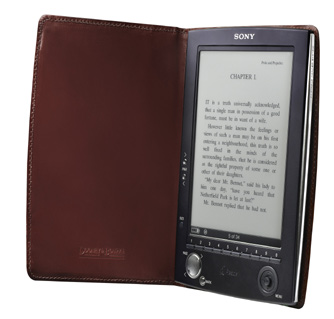 If you recall, Sony e-reader devices have been in market for quite a while but with the widely available and more advanced rivals' products such as Amazon Kindle and Barnes & Noble Nook, it sees the need to adjust its retail price in order to stay competitively in this niche market. With the new price announcement, its entry level pocket version will be retailed at $149, which is about $20 from original $169. Meanwhile, its Touch Reader were down by $30 to $169 (original cost $199). Similarly, its mainstream highest end model, Daily Edition is now priced at $299, a significant $50 down from previous $349.
Apparently, Sony has tried a different approach and instead of focusing on developing new feature with cutting edge technologies to compete with other rivals' products, it chooses to lower down the retail price to compete against other newly launched models with more comprehensive feature sets. However, with its slightly out-of-date e-ink technology and lack of mobile connection capability, it could be tough to excel even in its own geographic areas.