The mobile phone maker, Sony Ericsson has introduced its new Bluetooth stereo headset recently. Sony Ericsson HBH-DS980 headset weighs just 27 grams and includes a metallic mirror pendant that has an OLED display, delivers a seamless design effect. With A2DP (Advanced Audio Distribution Profile) support and extra bandwidth of Bluetooth 2.0, this Sony Ericsson headset let you enjoy the excellent streaming of musics and songs wirelessly in full stereo.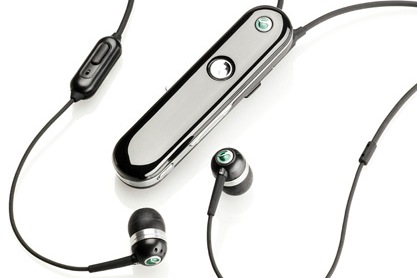 "As more and more people choose to store their digital music on their mobile phone, it becomes increasingly practical to use a Bluetooth stereo headset that can deliver quality audio," explains Jacob Sten, Head of Accessories Business Unit at Sony Ericsson. "The in-canal ear buds which provided in three sizes are used with silicone tips to block outside noise, ensuring an optimum fit with the size and shape of the user's ear. In addition, the headset has a digital noise cancellation and echo reduction to filter background noise during calls."
Sony Ericsson estimates a talk time or music playback time of up to 6 hours. The Sony Ericsson DS980 bluetooth stereo headset will be available worldwide from Q3 2007.