Sony Ericsson has introduced its new clever Sony Ericsson MH907, which the company claims as the first ever motion activated headphones that sense the user's body contact, thanks to Sony Ericsson's SensMe Control technology. With the technology, user can start enjoying music by simply plug in both earbuds, and pause by removing 1 earphone, simply reinsert it in to begin listening to music again (same process applies to answer and end calls). So users can't accidentally answer a call while their handset is in pocket or bag, compatible with most Sony Ericsson phones with a fast port connector.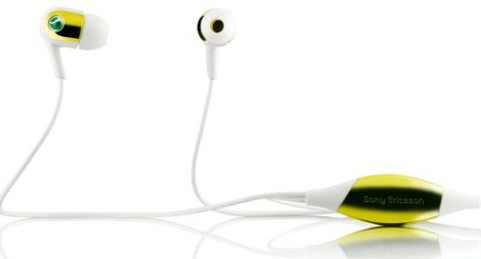 "With the MH907 consumers can pocket their phone but still stay connected all day, every day by simply plugging in or removing their earbuds – there is no need for a remote control or any buttons," said Jacob Sten, Senior Vice President for SEMC Accessories. "At Sony Ericsson we think it is very important to listen to what our customer needs and introducing the world's first ever motion activated headphones highlights our commitment to offer our customers a complete Communications Entertainment experience. The MH907 supports our realigned brand strategy, which aims to build a fun, playful and inclusive interaction with consumers."
With Clear Audio experience, Sony Ericsson MH907 (size: 164cm long ; weight: 25.32g) delivers superior stereo sound quality, allowing users to enjoy their favorite music as it's meant to be heard.
The new sleek, stylish Sony Ericsson MH907 motion activated headphones that offered in yellow/white and titan chrome colours is expected to be available soon for €39 or approximately $55.
Watch the humorous quirky film that demonstrates Sony Ericsson MH907 below.