Electronics giant, Sony Corp, unveiled its latest Sony Walkman which is able to play digital video. Industry players are of the opinion that this new walkman will pose a threat to Apple's dominant iPod media player.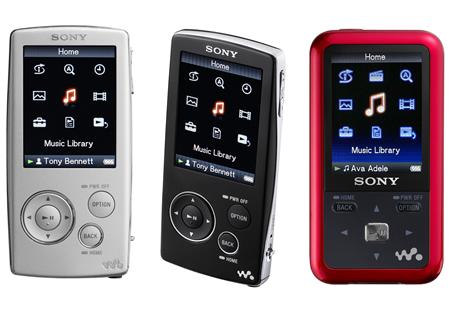 This new walkman series, NWZ-A810 and NWZ-610 will be available in September. These two devices support an open platform. They can play a variety of music formats such as WMA, MP3, etc and they provide more choices for downloading and managing music and video collections online0
Sony in its statement also highlighted that the models' battery life allows up to eight hours of video playback for the NWZ-A810 series and more than nine hours for the NWZ-S610 series. NWZ-A810 will be selling between $140 and $230 while NWZ-S610 is around $120 to $210.
Sony has also added that it would pull the plug on its Connect Music Services, which distributes music in Sony's proprietary ATRAC audio format in North America and Europe. Specific timing will vary, but the move will not occur before March 2008.