Japan consumer electronics giant, Sony has announced that they will be developing and distributing HD (Hybrid Digital) Radio technology, and enter the HD Radio market with its XDR-S3HD, the Sony's first HD Radio. As you see in the photo, the Sony XDR-S3HD HD Radio is a classic design with a simple, expressive-looking LCD panel, a table-top cabinet with stereo speakers set behind a black mesh front panel. Just look like wooden cabinet that fit your room, right?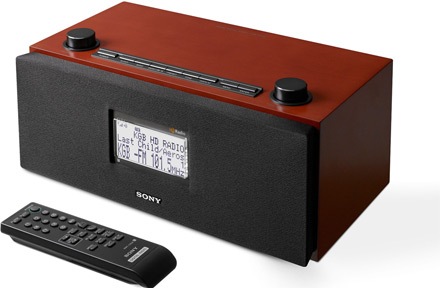 Besides, the Sony's "small box" HD Radio which costs about $200 also offers a remote control, AM/FM/HD tuner, sleep timer, alarm, and an aux input for connecting to a portable media player such as your beloved MP3 player.
Sony also announced a mobile tuner with HD Radio technology, XT-100HD which designed to work with most Sony car stereos as a hideaway module for about $100. Both will be available in coming July!