Worried that the multi-functional and feature rich mobile phones nowadays are too advanced or complicated for the elderly or beloved kids at home to make emergency calls in the event that something untoward happens? Aerotel Medical Systems, the world's leading telemedicine and telecare product manufacturer, has brought to users a simple but useful solution via its new wearable wrist cellular communicator, GeoSkeeper.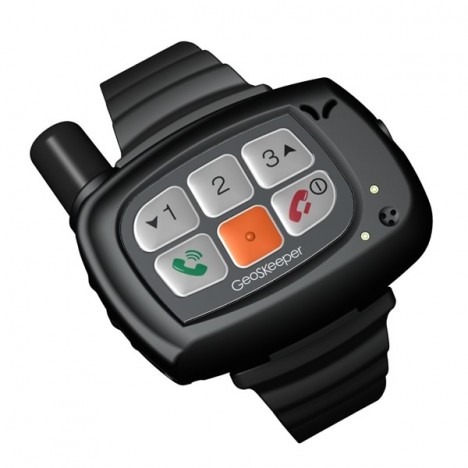 This simple but elegant looking wrist cellphone only features six simple buttons and is embedded with quad-band GSM/GPRS module. Users can pre-set and store emergency contact numbers in the speed dial buttons so that wearers can make quick emergency calls to critical members such as medical doctors, 911, relatives, etc to seek help during an emergency. It is useful for people such as the elderly, the chronically ill, children or lone workers to make instant calls when required. The cellphone features a built-in speaker for users to have direct communication.
GeoSkeeper is GPS enabled and it allows others to track the wearers' location easily in the event they get lost. The built-in Geofencing feature will also monitor and alert the monitoring center and/or a relative or caregiver in the event the wearers are away or outside a specified zone, e.g. a building, neighborhood, school area, etc. This can help trigger the alarm for caregivers to take immediate steps to prevent any untoward incidents if the wearer wanders off.