The famous manufacturer of bluetooth consumer products, Bluetrek has recently announced a new high-tech Bluetooth headset using touch-sensitive technology, named as Sense which aimed to enhance your mobile experience.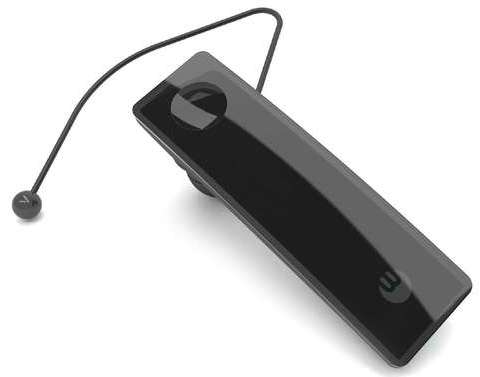 Apart from touch-sensitive capability, the stylish Bluetrek SENSE also comes with a slim line ear hook, aiming to deliver added comfort for users who wear spectacles.
Key Technical Specifications Of Bluetrek SENSE Touch-Sensitive Bluetooth Headset
Sensitive Key: Soft TALK button using the touch-sensitive technology
Dual colour LED to state the status of battery level
Supports Up to 4 hours of talk time or up to 5 days of standby time
Weights about 8 grams and measures 49.6 mm (L) x 14.5 mm (W) x 23 mm (T)
Operation range: Up to 10 metres
Voice Alert: A pre-recorded voice alerts users to low battery levels and missed calls and also confirms your choice of function such as connecting or disconnecting your headset, redialling your last number, rejecting a call or contacting favourite numbers
Bluetooth Specification: V1.2
The latest Bluetrek SENSE bluetooth headset which has no button is expected to be available by early 2008 for around $100.