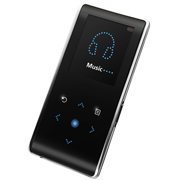 Mobile phone is not the only electronic gadget that is getting slimmer. Samsung announced its latest 6.95mm ultra slim MP3 player, the Samsung YP-K3. With the modern, luxury high gloss body fitted with steel frames round its edges, YP-K3 presents a stylish, elegant and contemporary look!

Weighing 50g, Samsung YP-K3 is an amazingly slim flash-based digital audio player for music lovers. YP-K3 has a 1.8in OLED screen for navigation and photo viewing. The OLED menu buttons emit a blue light and make it easier for users to operate even in the dark. YP-K3 also has a simple graphical user interface (GUI) which allows users to interact using the touch-sensitive display panel. There is a 4-way touchpad button to let users operate the player easily with a light touch.
Samsung YP-K3 incorporates DNSe (Digital Natural Sound engine) 3D sound and delivers excellent and quality 3D surround sound. DNSe is the sound field technology that was used for Samsung Home Theater system and has now been applied to this MP3 Player.
Samsung YP-K3 supports various additional functions including links to FM radio. It also comes with an optional portable dock accessory, which acts as portable speakers and provides additional battery power.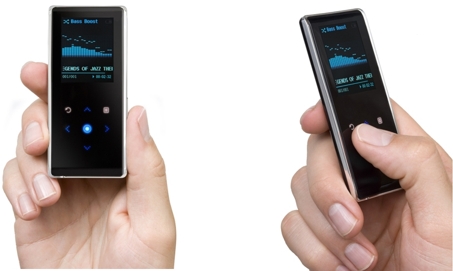 Samsung YP-K3