The leading provider of Flash storage solutions and DRAM memory modules, Super Talent Technology has announced its new family of colorful and trendy Pico Mini USB drives – 2GB Orchid Pink (150X), 4GB Lime Green (200X), 8GB Sky Blue (200X) and 16GB Classic Black (200X transfer speeds), which utilize COB technology that enables squeezing impressive Flash capacities into extremely tiny packages.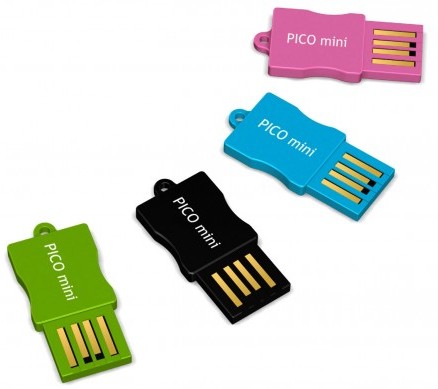 "We designed these drives to build on the success of our popular Pico family. They share a lot of the same features, but while Pico drives have a shiny chrome finish, Pico Mini drives are colorful and trendy to appeal to a different demographic," said Joe James, Director of Marketing, Super Talent.
The new waterproof 2GB Orchid Pink, 4GB Lime Green, 8GB Sky Blue and 16GB Classic Black Pico Mini drives that measures only 32 x 15 x 3 mm and weighs at just 1.5g are expected to be available via online retailers worldwide later this week for around $10, $15, $24 and $40, respectively.