Adtec, a Japanese company, has just released another cool wearable device, i.e. the Bluetooth wristband. It enables hands-free communication, best of all, will likely make you soon see someone talking to his hand. The company suggests that it will be useful for hands-free communication whilst fishing or jogging.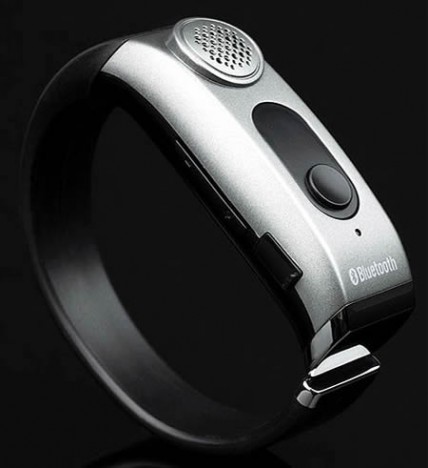 This wristband is equipped with speaker, volume control and a call answer button. Once it's connected to your phone via Bluetooth, it will give you up to 5 hours of playback and talk time. This cool device enables you to switch to speaker phone (hands-free cellphone), and supports voice dialing, missed calls notification and call refused function.
The device comes in white or gray color, and is now available in Japan for ¥5,980 (about $65). However, there is no news when this useful gadget will make its way across the waters to North America.