Typically, PMP (Portable Multimedia Player) is designed with easy mobility in mind but in order to differentiate from the rest, Teclast has unveiled a new PMP that is capable to play full HD (High Definition) media clips on top of existing requirements in this competitive market.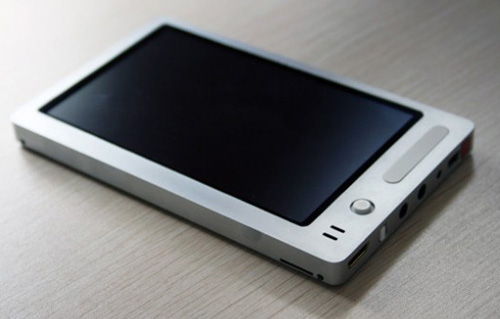 Dubbed as T56, it features a relatively large 5-inch 800X480 resolution display panel suitable for frequent travelers that can't live without multimedia entertainment. Besides, it is built with internal GPS (Global Positioning System) as well as FM radio tuner just similar to other high end PMPs in the market. What makes it so unique is the extended HDMI interface that can connect video source from the PMP directly to any HDMI-capable panels for better scalability without being limited by the tiny screen size. For instances, users can easily connect a 40-inch LCD panel to play a 1080p format media clips for greater visual experiences. Other features include the SDIO interface for SD expansion slots, a USB 2.0 host port for synchronization and charging as well as an e-book reader functionality which is quite famous and useful in today's mobile computing world.
No pricing and availability yet,T56 will definitely get some traction and some do curious of what media chip being designed that is capable to render those graphics intensive applications while able to sustain prolong battery life required for e-book applications.