The loss of a limb is tragic because it renders daily living difficult if not impossible. The activities that are taken for granted become formidable tasks and the missing limbs are painfully felt. Science has, however, stepped in to alleviate the pain and loss. Touch Bionics unveiled the i-LIMB Pulse, which is an improved version of its LIMB Hand, the world's first commercial bionic hand.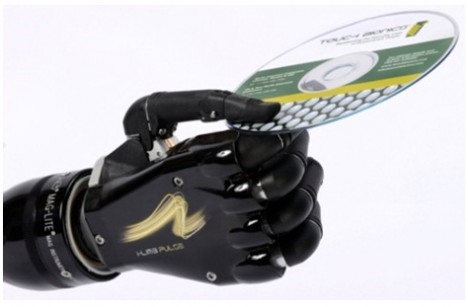 The i-LIMB Pulse is an exciting invention in a long line of advanced upper-limb bionic products launched by Touch Bionics. The i-LIMB Pulse has incorporated pulsing grip strength which enables the user to apply more grip force to ensure higher dexterity and efficiency. When the user grips an object, he/she has the option of applying additional force through the pulsing grip feature to hold on to the object tightly. This new technology allows the user to use fine motor skills such as buttoning a shirt or tying shoelaces with more ease.
Besides, the user can set different grip strength or digit-postures as well as monitor usage patterns of the bionic hand through a Bluetooth-enabled software. Patterns like index point, precision pinch, lateral key grip and three jaw chuck (tripod) can be activated in a single action by the user. The new aluminum chassis also provides more strength, enabling the user to carry loads of up to 90 kg.
The i-LIMB Pulse is designed to enable users to have more sensitive and powerful control of their prosthetic upper limbs. It has been designed based on feedback and extensive research on the needs of prosthetic users to give them a chance to live a more productive and meaningful life.