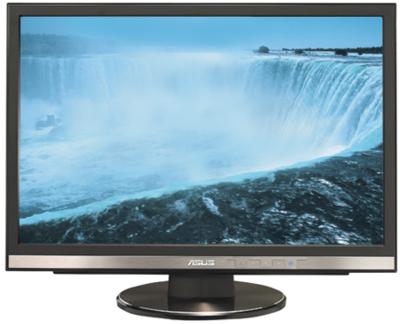 Nowadays the traditional format monitors are getting obsolete. If you are looking to upgrade your display, you can to seriously consider the latest display technology Widescreen monitor as your display device.
Why widescreen? Of course widescreen delivers better and more quality images for your viewing pleasure. Apart from that, it is more comfortable to human eyes. Widescreen offers the most natural and comfortable display format because the viewing angle of human eyes is wider horizontally than vertically. 20" widescreen will be roughly the same height as 17" standard format monitors but 28" wider, and 22" widescreen will be 27% wider than 19" standard format displays. While offering higher image resolution, this larger format also shares similar viewing distance as standard formats. Wider angle will be more comfortable for human eyes.
Besides that, widescreens are made or 16:9 DVD and it can deliver excellent image quality even as the display become larger. Video images fit perfectly on the screen without large empty black spaces and distortions. By using widescreen, it can also increase the work productivity with large space. For instance, you can do your works with a wider and larger spreadsheets; open larger multiple windows, etc.
If you are planning to get a Widescreen LCD monitors, there are a few products from the Taiwan based manufacturers, ASUS, can assist you. You can consider Asus MW221U or MW201U. Asus MW221U comes with 22" widescreen and provides a 27% wider viewing area compared with 19" monitors. It can fit two A4 size pages at the same time. It delivers 1680 x 1050 high resolutions and its fastest response time can up to 2ms. Asus MW221U is one of the first LCD monitors to incorporate DVI input with HDCP (High-Bandwidth Digital Content Protection). HDCP protects digital content, which is transmitted to displays thorough the DVI interface HDCP encrypts the transmission of digital content between the video source (i.e. a computer, DVD player or set-top box) and the digital display (i.e. a monitor, TV or projector) and ensures video signal integrity and image quality. The Asus MW201U comes with same features but has a smaller screen – 20".
Users can also look at Asus VW192 – 19" widescreen. It is cheaper compare to MW221U and MW201U. This 16:10 widescreen LCD offers wide viewing angle, 5ms response time, 330-nit brightness and 800:1 contrast ratio (max). It features a pair of built-in stereo speakers which can deliver high-quality audio performance.
Get more ASUS widescreen LCD monitors.